Bambara nut pudding is an eastern Nigerian dish made using a unique type of bean called bambara bean. It is very popular among the non- Igbos too. It can be enjoyed alone or with pap. Bambara nut pudding is a rich source of protein, fat and dietary fibre. It has amazing health benefits which is vital for the normal functioning of the body.
Recipes:
3 cups of bambara nut flour
1 tablespoon of ground crayfish
1 cube of maggi
Salt
fresh pepper
1/2 cup of red oil
1 cup of warm water.
Procedures:
1. Add the bambara nut flour into a bowl. Add salt, crayfish, maggi, pepper and mix gently.
2. Add red oil and mix properly.
3. Add Luke warm water and stir continuously to remove lumps.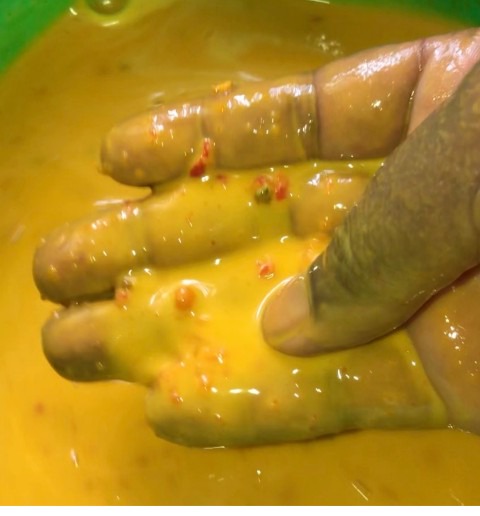 4. Scoop the mixture into a nylon and tie.
5. Place in a boiling water.
6. Cover the pot and cook on a high heat for 1 hour.